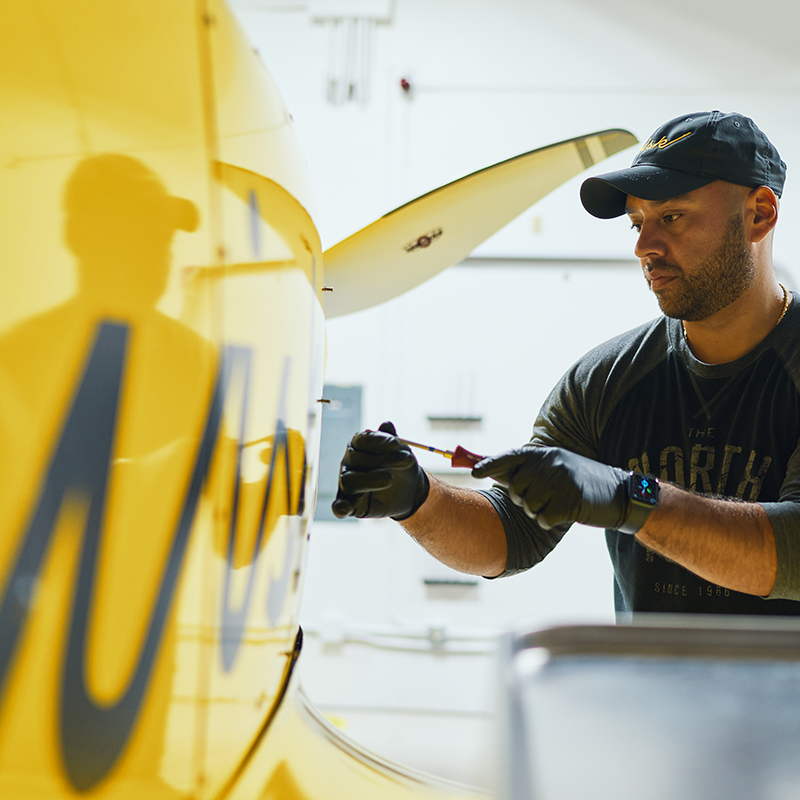 Wisk Diversity Statement of Understanding
At Wisk, we understand that diversity is essential to fostering innovation, creativity, and success. We are committed to cultivating an inclusive environment where everyone is respected and valued, regardless of race, gender, age, sexual orientation, ethnicity, religion, or any other unique identity. We recognize that diversity is a strength and that it fuels our competitive advantage in the marketplace. We strive to create an environment where all employees can achieve their highest potential and contribute to our collective success. We are committed to taking positive action to recognize that every individual brings unique skills, perspectives, and talents to the table and we strive to create an environment where this is welcomed, supported, and celebrated. This is the Wisk way.
"Working at Wisk is an excellent opportunity to gain technical leadership, be part of cutting-edge innovation, and bust pay gaps."
– Kacy A.
Integrated Product Team Lead
"Working at Wisk is a dream come true. Not only are we breaking technological barriers, but we are doing so by leading with Safety, investing in the best people, empowering them and nurturing a creative culture."
– Manasa S.
Head of Safety and Reliability Engineering
"It excites me to know that I am working on the first all electric autonomous eVTOL. I have been in aviation for over 25 years and could not be more excited about what the future holds for our company."
– Shariff E.
Final Assembly Supervisor
Wisk Perks to Keep You Healthy and Happy
All of our employees have access to excellent benefits plans and perks. In the US these include:
100% paid employee medical, dental, and vision benefits, plus generous cost-sharing for spouse/dependent coverage
401(k) plan with 50% employer matching
9/80 alternative work schedule with every other Friday off in the US year-round (every other Monday off in Asia Pacific)
Commuter benefits and Flexible Spending Account (FSA)
Flexible time off to maintain a healthy work-life balance, plus 10 paid holidays per year
Quarterly wellness stipend to help maintain a healthy lifestyle
Annual company match for charitable giving
Communications allowance
Education assistance and flight lesson subsidy
Free electric vehicle charge stations at HQ
Daily catered lunch in Wisk facilities
*Asia Pacific employees also have excellent benefits and perks related to employment in that region.