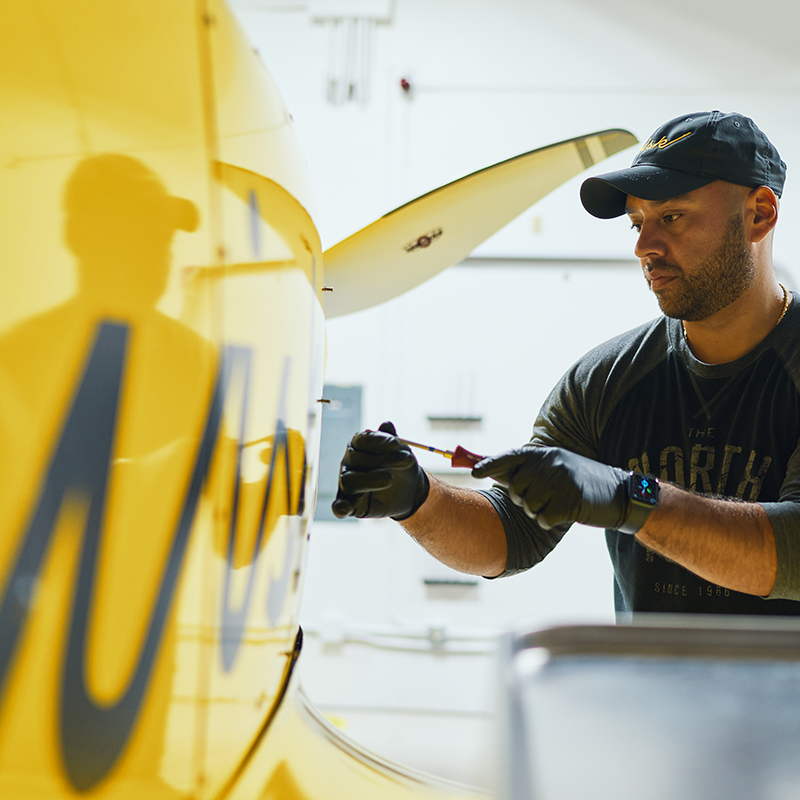 "Working at Wisk is an excellent opportunity to gain technical leadership, be part of cutting-edge innovation, and bust pay gaps."
– Kacy A.
Integrated Product Team Lead
"Working at Wisk is a dream come true. Not only are we breaking technological barriers, but we are doing so by leading with Safety, investing in the best people, empowering them and nurturing a creative culture."
– Manasa S.
Head of Safety and Reliability Engineering
"It excites me to know that I am working on the first all electric autonomous eVTOL. I have been in aviation for over 25 years and could not be more excited about what the future holds for our company."
– Shariff E.
Final Assembly Supervisor
Wisk Perks to Keep You Healthy and Happy
All of our employees have access to excellent benefits plans and perks. In the US these include:
100% paid employee medical, dental, and vision benefits, plus generous cost-sharing for spouse/dependent coverage
401(k) plan with 50% employer matching
9/80 alternative work schedule with every other Friday off in the US year-round (every other Monday off in Asia Pacific)
Commuter benefits and Flexible Spending Account (FSA)
Flexible time off to maintain a healthy work-life balance, plus 10 paid holidays per year
Quarterly wellness stipend to help maintain a healthy lifestyle
Annual company match for charitable giving
Communications allowance
Education assistance and flight lesson subsidy
Free electric vehicle charge stations at HQ
Daily catered lunch in Wisk facilities
*Asia Pacific employees also have excellent benefits and perks related to employment in that region.