World's First
Self-Flying,
All-Electric,
Four-Seat
Air Taxi
A Leader in Advanced Air Mobility
We believe in a world where less time getting there means more time being there. We are a team of engineers, designers, manufacturers, pilots, visionaries, and aviation geeks driven by innovation and committed to safety. Our shared passion for aviation, sustainability, and equality unify us in our mission to make everyday flight a reality. We are Wisk.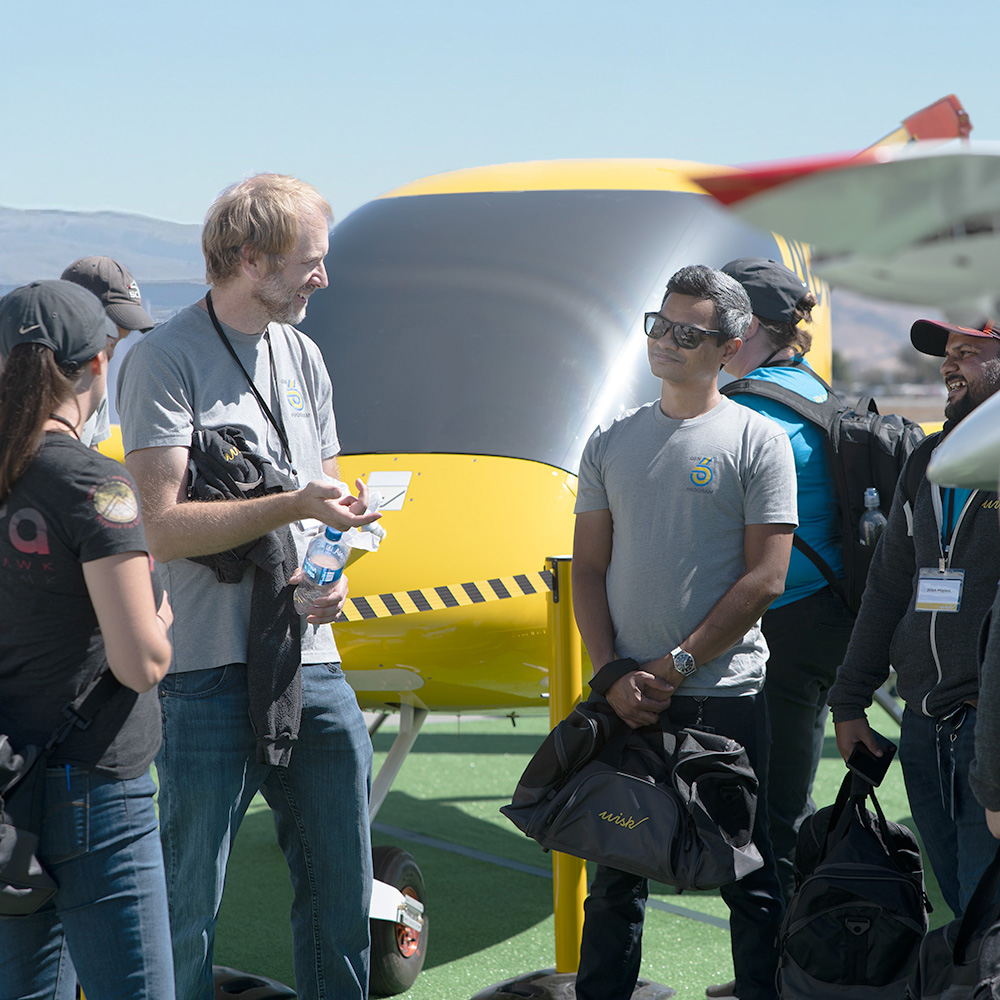 Our 6th Generation aircraft represents more than a decade of development, testing, and learnings. With improvements to configuration, a larger passenger cabin, and the implementation of our industry-leading autonomy platform, Generation 6 has a new level of safety and passenger experience. It is the most advanced, autonomous, four-passenger eVTOL air taxi in the world.
Safe, Certifiable, Autonomous Flight
At Wisk, safety is at the center of everything we do and that's why we design our aircraft and services around the highest aviation safety standard. Autonomy is a critical element of our commitment to safety. Our autonomy platform builds upon proven aviation systems — such as autopilots, precision navigation, and data links — augmented with our proprietary, procedural-based, decision-making logic software. Through the combination of well-understood, deterministic technologies, we are able to create an autonomy platform that delivers a new level of safety, an unmatched customer experience, and unlocks the scale needed for commercial success. Learn more about the hardware, software, and overall approach behind our industry-leading autonomy platform.